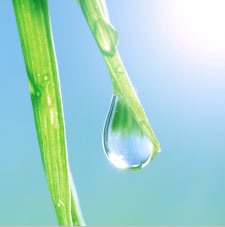 Our BMP approach
As fertilizer specialists, Nutrite believes in a more pro-active, environmentally responsible and cost effective way to maintain healthy turf.
With proper nutrition, your turf will be more stress resistant, require less water and produce exceptional results and very satisfied customers.
From this perspective, Nutrite has developed for you their Best Management Practices approach. This method incorporates efficient, premium quality, environmentally responsible products to not only maximize your fertilizer budget, but, also improve your turf quality.
4 easy steps...For responsible and effective turf management
Developed by turfgrass professionals for turfgrass professionals, the Nutrite BMP approach offers you a proven method in 4 easy steps:

Right Product
Match fertilizer product type to plant needs and area being fertilized. Whether choosing a water-soluble fertilizer or a granular that is blended, organic or homogeneous, our superior products are made from proven technologies. They are developed not only to meet the specific needs of the turf but also to ensure exceptional performance on the field.

Right Time
Apply fertilizer when nutrients are necessary to optimize plant health. Your Nutrite turf specialist will recommend an annual fertility program using FMS (Fast-Medium-Slow), slow release and other granular or soluble fertilizers that are suited to your conditions, while considering an approach of lighter, more frequent applications.

Right Rate
Apply the proper rate of fertilizer for your specific plant needs and field conditions. At Nutrite, we work with you to produce the highest quality turf and playing surfaces. Our full-service soil analysis lab, detailed technical sheets and personalized agronomic support allow us to recommend the proper rate and application method for each of our products.

Right Place
Apply Nutrite fertilizer products in an environmentally responsible manner where it is available to the plant. As environmental stewards, Nutrite is constantly researching the latest technological innovations to provide you with application recommendations and products that are environmentally responsible. Nutrite designs products to maximize absorption by the plant while minimizing losses due to leaching or volatilization. This is accomplished with phosphorous-free, slow release nitrogen, stabilized nitrogen and micro or mini-prill granular fertilizers.